Most of us know that a sick person needs someone to care for them. This seems to be the reality everywhere. Yet, there is another truth many people may not know—that of the sick person caring for others.
Those who are familiar with world events might know about the catastrophe that occurred in Rwanda in 1994, a genocide where around a million people were killed in only one hundred days. No one could imagine the future of a country left with brokenhearted people, orphans, and perpetrators of genocide. Obviously, the next thing to happen was for the people and the country to fall down without hope to get up again. Many of us were left with very deeply wounded hearts. This was my story.
I was born in Rwanda. When I was a young boy, I was so embarrassed by the hatred and ignorance that the former government and people had of my people group because of our ethnicity. I wondered if we had been created like other people. My question was, why are we hated for nothing? I could never find a satisfying answer.
I was born into a large family. Of seven children, I was the fifth. When I was only 5 years old my father died, and we struggled to survive with just my mother. Eight years later, she also died. At age of 13 I was an orphan.
Honestly, I did not enjoy my childhood. It was full of pain.
When the genocide took place against my ethnic group in 1994, I was 14 years old. To be honest my thought was that we were completely abandoned by everyone in the world, including God. From the morning of April 7th until April 20th, my siblings and I were stuck about one mile from the escape to Congo. We were one mile from freedom and life. Despite our effort, we did not manage to cross that one mile because of the rebel groups on the roads. Not to be able to pass one mile was the biggest shock of my life. By the grace of God I survived—but not without great loss. Before April 20th, 1994, I was the fifth born in my family; afterwards, I was the oldest.
The day after losing my siblings, as I was exiting the country, I looked back on the hills and thought, "How could anyone on earth not despise this place?"
One month later, I came back to Rwanda, passing through Uganda. Post-genocide Rwanda was an undesirable place to live. At 14 years old, I wondered how to continue to live in a situation of such pain, with no home and no family or friends. It seemed that everything was destroyed, and I did not have any idea of what to do next. I felt that my responsibility was to be a father for my remaining younger sister and brother. It was very strange to have such a feeling of fatherhood for my sister who is only three years younger and my brother who is only five years younger than me.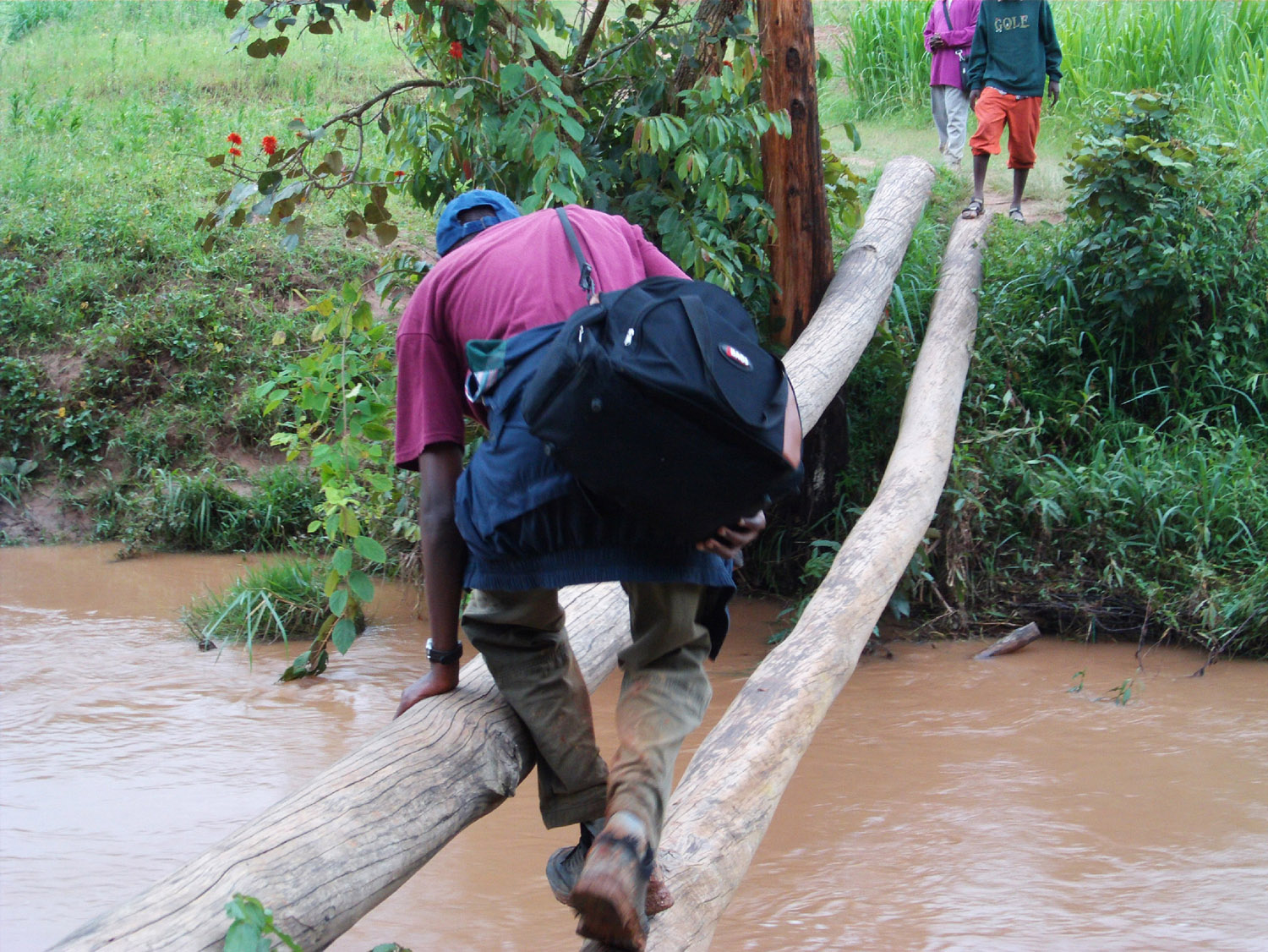 Later, my sister and brother went to live with my aunt, and I went back to boarding school. During the holidays I did not have a home; instead I was left jumping from home to home among different relatives, then going back to school. It was a challenge to find someone to read my report card. It made me feel such pain not to have a family. Within such a story of pain, I didn't have any idea of where things were heading.
Many times I thought that my life would be miserable and hopeless because of what I had passed through. But God surprised me and turned that painful story into a good story. I committed to help others not to pass through what I had faced, and today I have a good life, full of compassion, peace, hope, and joy. Truly, my joy comes from using my broken story to redeem other broken stories. Since we started to serve and allow God to use our painful lives to bless others, we learned that orphans can be a blessing to others instead of a burden! Orphans could be generous like everyone else. There are several typical examples; one of them is a story of a young man called Jean Bosco Mugemana.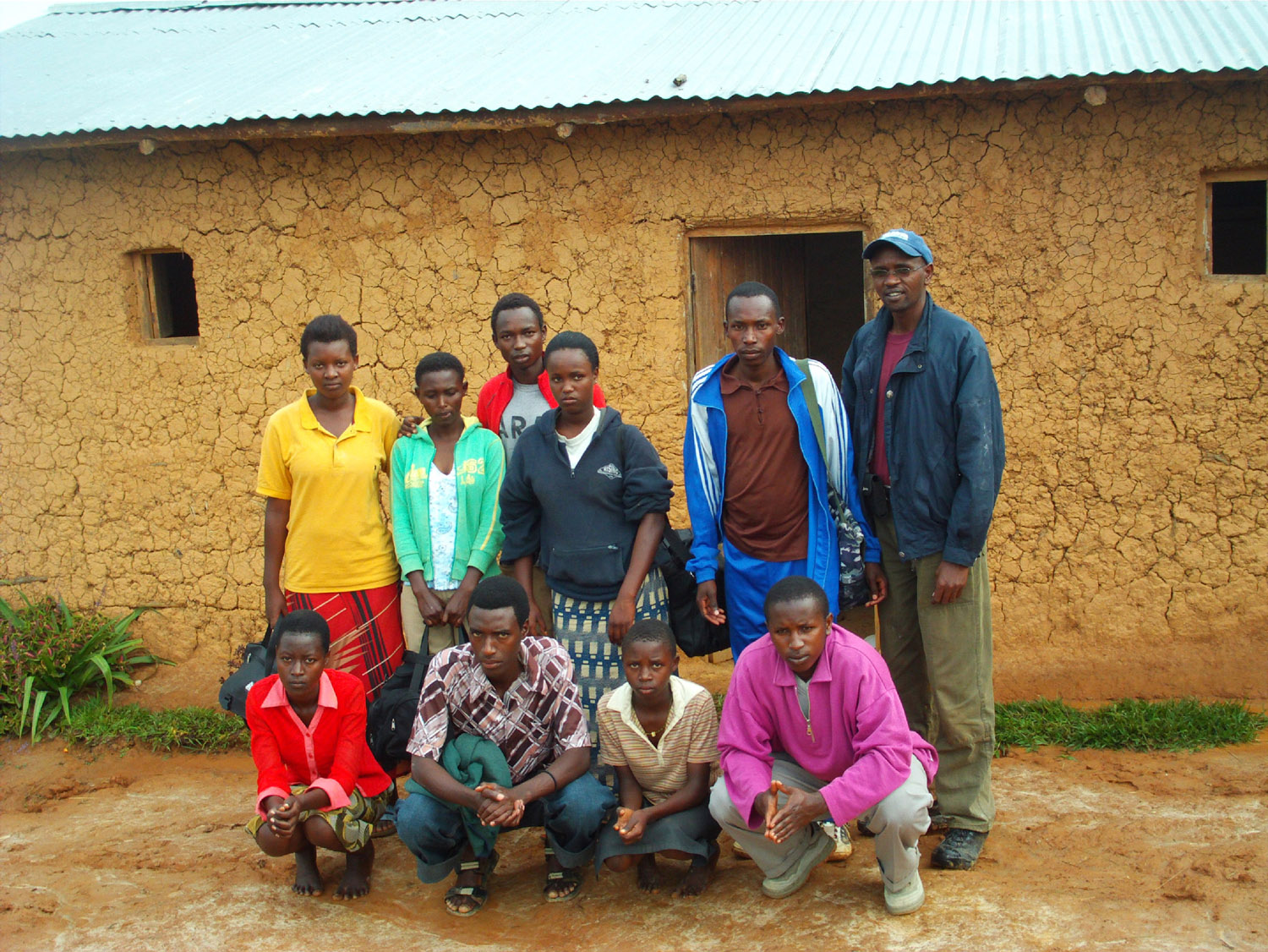 Bosco Mugemana is an orphan who lost his father in the 1994 genocide. He survived with his mother and three siblings. Three years later his mother died. He was eleven when he lost his mother, and he suddenly became the father of three. By the grace of God, they survived those struggles.
Two and a half years ago, I got to know him and met several people at his home. I asked if they were all relatives, and he explained to me that many of them were not. He told me that many of them were orphans like himself who had no place to stay. My next question was about where they got food. With a smile he responded, "God blesses us in our crops." Even though I have been an orphan longer than him, I hold him as a role model of generosity and Christlikeness.
Xtra Mile Ministries has grown from stories such as Bosco's and mine. The idea that those with no family could receive a family led us to form the Xtra Mile community. Its purpose goes beyond ordinary meetings; it is a family gathering. We share meals, study the Bible, solve problems, assist those who are sick, and also have lots of fun. Through this community, God has touched many people's hearts. It was a dream for some of them to find a community where they would feel that they are free to share from their hearts.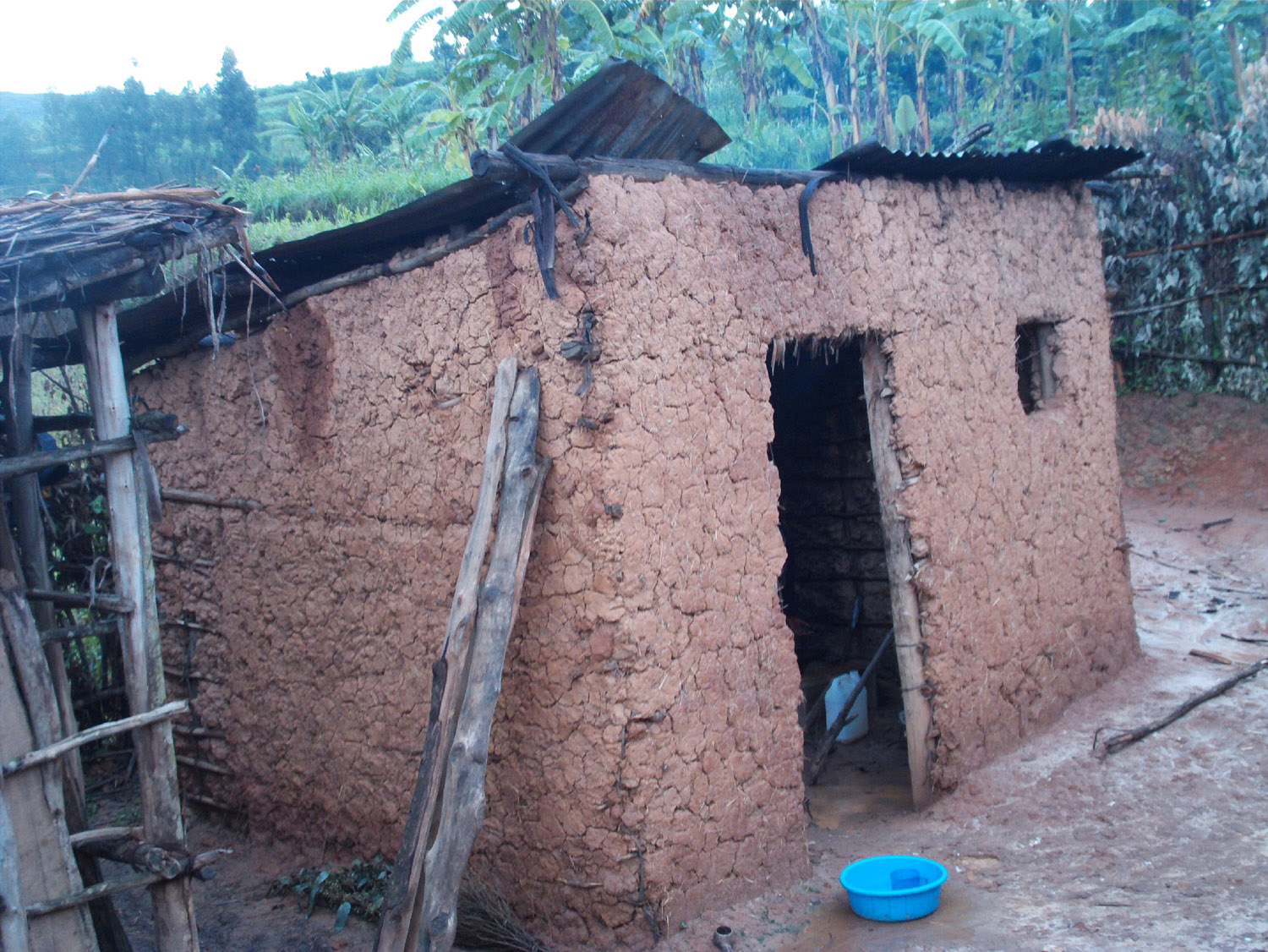 But one community is not enough. Around the country of Rwanda there are thousands of orphans who need someone to visit and comfort them. The Xtra Mile Mobile Family is a group of people who are committed to be family to these orphans. To be in such a group requires the price of being away from our comfort zones. Sometimes it means walking many kilometers to arrive at the orphans' homes. The cost of Mobile Family is simply to be like Jesus.
The typical trip involves an overnight (or multiple nights') stay in someone's house, some form of tangible blessing (building a fence or garden, for example), followed by a fellowship where the Word is shared in small groups. Orphans who succeed in school are rewarded with an Xtra Mile T-shirt. Finally, we encourage them to form their own community that functions as a family centered around Jesus and the simple values of XM (love, trusting in God, sharing, and patience).
Mobile Family includes volunteers who have families as well as orphans who are devoted to be family for those who live alone. When it started, few orphans participated, but today more than 90% of Mobile Family volunteers are orphans! How great it is to see orphans visiting and comforting other fellow orphans!
Through my relationship with Jean Bosco and other orphans like myself, I've learned that the worst poverty is in the heart and mind and that material poverty is much easier to solve. The only problem the world has is that it needs to know what God wants people to be like.
Jesus, at the house of a leper named Simon, tells his disciples the often quoted saying, "The poor will always be with you" (Matt 26:11). He is quoting Deut 15:11, which continues, "therefore I command you to be openhanded toward your brothers and toward the poor and needy in your land" (NIV). Far from justifying poverty, the indicative of the poor being in the land implies an imperative, even a command, to be "open-handed." Jesus' allusion to this Deuteronomy passage comes right after the parable of the sheep and goats, where Jesus tells his disciples that when they serve and care for those in "poverty" and "pain" that they are actually encountering and caring for Jesus himself. Jesus entered into the thunderstorm of humanity, identified with the impoverished, the poor, the weak, and the brokenhearted, and he invites us still today to encounter him there.
I have encountered Jesus in several orphans like Jean Bosco, who may be called very poor from many people's perspectives, but their life makes more sense and is much closer than others' lives to the image that Jesus commands.
My conviction is that God has blessed people with enough. There is enough for everyone's need but not everyone's greed. The next concern is to know how to use our blessings. Bosco took his struggles and made his home a home for those with no family.
What about you and me?
Charles Kabeza is the founder of Xtra Mile Ministries (http://www.xtramiles.org), which seeks to rebuild family among Rwandan orphans.  He is also the National Director for Africa Transformation Network (http://www.atn-rwanda.org).  Charles lives in Kigali, Rwanda.